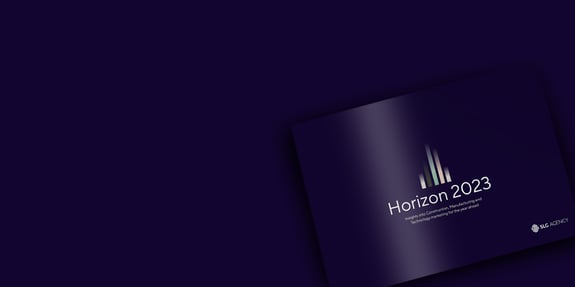 Horizon 2023
Unique industry marketing insights in the Construction, Manufacturing and Technology sectors to help you plan and build better.
The marketing landscape
From regulatory changes to growing environmental and industry challenges, the landscape of marketing across construction, tech and manufacturing is in an era of flux. Which begs the question: what will the future marketing landscape look like for SMEs and large enterprises across the UK, next year and beyond?



As an integrated marketing agency dedicated to finding solutions borne out of real industry knowledge, we've gathered a series of unique and reliable findings from Senior Marketers across a variety of sectors including Construction, Manufacturing, Tech and more.
Horizon 2023 is a comprehensive report, made up of exclusive, evidence-based insights that enable businesses like yours to benchmark, strategise and build for the future.
This report covers
The future role of marketing in 2023 and beyond
Marketing budgets and how they are expected to change in response to economic uncertainty
Key marketing metrics required to measure value
Areas of investment for the year ahead


Inside the horizon report...
Future-proof your business and get inspired.
From top line insights to predicted challenges and opportunities, our free to download report is packed with collated data from senior B2B marketers, enabling you to reflect, adapt and fine-tune your strategies for the year ahead.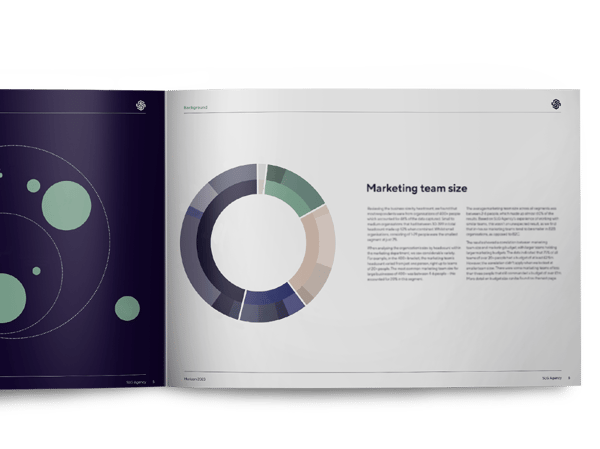 Frequently asked questions
Do I need to fill in my details?

Yes, in order to view our full marketing insights report (Horizon 2023) we'll require a few details via the form below. We will always keep your personal information safe and never share with any third parties. We simply ask for your information in exchange for optimal viewing of our valuable resource.
What will I get?

Completely free access to our full Horizon 2023 report including unique findings from B2B businesses within the construction, manufacturing, and tech industries. We hope you find these insights as useful and interesting as we did!