Strategic, integrated
marketing for construction,
manufacturing and technology.
We add real value to the sectors we specialise in, through a combination of
market expertise, strategic intelligence, and effective creativity

– empowering our customers to positively impact the wider built environment.
Services
Our services are designed to add commercial value to our client's businesses, and guide them through an ever-changing landscape of challenges. We work in partnership to unearth insights, develop robust strategic plans and bring together creative solutions that deliver unparalleled results.
Insight, Strategy & Planning
We develop and maintain an expertise in construction and have an in-depth understanding of the various target audiences within the value chain. This knowledge allows us to delve deeper and identify the real truth behind the insight. For us, it's not enough just to find out 'what', it's our role to explain the possible reasons 'why'.

We leverage this knowledge, to develop robust plans designed to improve our client's performance through marketing activities that are impactful, data-driven, and built on a strong and clear focus. Our planning process puts measurement at the heart of every strategy, enabling us to deliver real commercial value and a tangible return on marketing investment.
Products:
Marketing strategy
Content strategy
Stakeholder research
Message and creative testing
Persona development
Competitor research / benchmarking
Creative services
Our creative solutions are underpinned by strategic planning and industry insights. We produce work that is relevant to the construction, manufacturing and technology industries, that is genuine and engaging, and that brings to life the importance of what our clients do. Creative is ideas that set out to form a connection, to inspire and change behaviours.
Products
Creative direction
Art direction
Copywriting
Design
Artwork
Video
Script writing
PR services
Public relations used to be about announcing new products and services, as well as periodically highlighting company successes. However, in an age of empowered stakeholders, expectations have shifted with companies being held to high standards of good practice and ethical activity.

We help construction businesses to mitigate risk and maximise opportunities by providing solid, strategic advice, impactful media coverage and owned content achieved through clear thinking and intelligent use of resources.
Products
PR services
Press office function and media relations
PR-led campaigns/projects
Content services
Internal communications
Brand
Brand is about perceptions – it is what your audience says about you when you're not in the room. A strong brand can build preference and reduce price sensitivity, it's proven to be a main driver for long-term growth and profit.

Our brand expertise combines our in-depth understanding of the construction, manufacturing and tech sectors and enables us to build robust brand strategies that lay the groundwork for your long-term growth and commercial success.
Products
Brand strategy / positioning
Proposition development
Brand architecture
Naming conventions
Brand identity
Digital services
Our digital marketing team works with you to target your ideal prospects, enabling you to connect with them on different platforms while elevating your brand in the digital world. Our integrated digital services, including websites, advertising, and marketing automation, ensure your campaigns are optimised to build your brand and drive engagement.
Products
Paid advertising
Email marketing
Lead nurturing
Website development
Content marketing
Account-Based Marketing
HubSpot
HubSpot is the largest platform of its kind in the world. As a HubSpot Partner, we help our clients leverage the power of HubSpot to drive growth, delivering complete transparency on the communications we produce, allowing us to continuously optimise our work based on results, analytics and customer engagement, while maximising ROI on your marketing activity.
Products
HubSpot Marketing Onboarding
HubSpot Optimisation
HubSpot CMS
HubSpot Email Marketing
Lead Scoring
Lead Nurturing
Case studies
The work we produce is based on fact, insight, and intrinsic knowledge. Our work is a driver for growth, discovering new markets and a guide for change. We will always approach it from a quality perspective – both creative and strategic.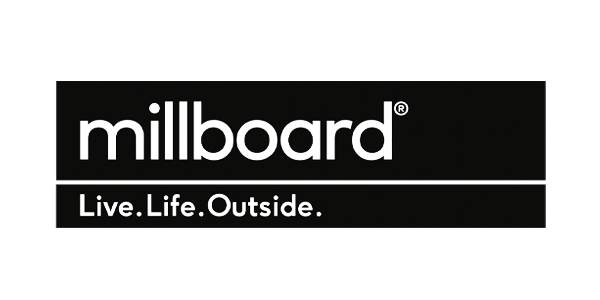 Contact
us
We can help you on a purely consultancy level or take things a little further with a focus on strategy, brand, creative, PR and digital. Get in touch and let's see where the conversation takes us.